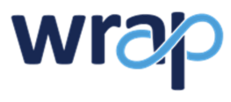 Sodexo took part in a food waste monitoring trial evaluating the use of manual monitoring and smart meters at six of its UK and Ireland sites. The project was funded by WRAP as part of the Hospitality and Food Service Agreement (HaFSA).
Although both the manual and smart meter approaches required time to implement, once in place, staff found the additional processes were easy to integrate into the day to day running of the kitchens. The data gathered provided valuable insights into the sources and scale of food waste and supported the identification and implementation of a range of actions to reduce food waste. The project highlighted that when introducing any food waste monitoring it is important to take time to consider set-up space and equipment integration, data accuracy, staff motivation and the impacts of introducing changes to existing practices.
• Overall the sites achieved food waste reductions ranging from 5% to 41%
savings in grams per cover from the baseline.
• These reductions equate to food waste savings of the equivalent of 12 tonnes
per annum (tpa) across the sites or a 6% reduction in food waste per cover
across all six sites.
• Cost savings using smart meters created a 7p/cover saving, amounting to £3,900
savings from the eight week monitoring period, the equivalent of £25,000 per
annum. Manual monitoring systems delivered a similar waste reduction by
weight but accurate costs cannot be given as the types of food wasted was not
recorded in enough detail. The process of monitoring increased awareness of
food waste, staff engagement and also created greater team cohesion.