Downloads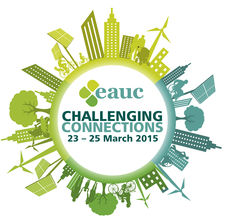 This workshop presentation is from the "Challenging Connections" EAUC Annual Conference 2015, presented by Claire Bastin, Sustainability Manager from University of Leeds, Sustainability Service and falls under the Leadership and Governance Conference Stream.
Sustainability at the University of Leeds has a high profile. Our aim is to become a University with a reputation for outstanding performance on sustainability; this aim is being realised throughout the organisation by embedding our ambitious new Sustainability Strategy. This session presents the University of Leeds Sustainability Strategy; detailing how it emerged from an extended consultation process, how the strategy is being delivered and embedded across campus, and how the strategy supports and is integral to wider University governance structures. It concludes with thoughts on relevance to other institutions in the sector and next steps for the sustainability service.
To find more presentations and resources from this Conference, search for EAUCConf15.