Home
»
All Resources
» Building Resilience into the Future of University Governance – A Guide for University Governance
Downloads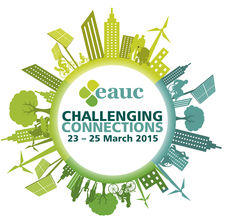 This workshop presentation is from the "Challenging Connections" EAUC Annual Conference 2015, presented by Professor Wendy Purcell and Iain Patton from Plymouth University and The EAUC and falls under the Leadership and Governance Conference Stream.
This session will formally launch the Business Guide for University Governors - an exciting new publication developed by the EAUC with Plymouth University, supported by the Leadership Foundation for Higher Education and the Committee of University Chairs. Taking a new perspective on sustainability issues, this guide sets out the hard-hitting business reasons for embracing sustainable operations and how this will reap the benefits for an organisation's bottom-line. Including a wealth of inspiring case studies from across the sector, this guide will show Governors how to get ahead - and stay ahead - in an increasingly competitive environment.
To find more presentations and resources from this Conference, search for EAUCConf15.