Home
»
All Resources
» Carbon management at universities: towards a universal method for calculating scope 3 emissions
Downloads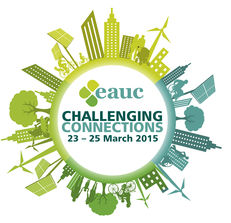 This workshop presentation is from the "Challenging Connections" EAUC Annual Conference 2015, presented by Oliver Robinson and Adam Tewkesbury from University of Southampton and falls under the Estates and Operations Conference Stream.
How well does your institution understand the extent of its carbon emissions? Whilst the benefits of emissions reduction are apparent and increasing government pressure is requiring better emissions management, in practice, a variety of calculation methods may be used (complicating comparisons), whilst those involved are complex and resource-intensive. This is an opportunity for EAUC Members to contribute to research aiming to develop a universal and practically realistic method for carbon footprinting applicable to Higher and Further Education. With a specific focus on scope 3 emissions, this session will explore your expectations and allow the sector to respond to challenges ahead.
To find more presentations and resources from this Conference, search for EAUCConf15.