Downloads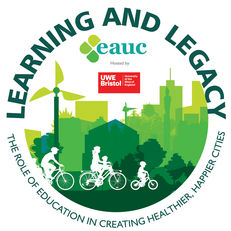 This workshop presentation is from the "Learning and Legacy: The Role of Education in Creating Healthier and Happier Cities" EAUC Annual Conference 2016, presented by Sarah Lee, Scotland Manager – EAUC; Leanne Denby, Director of Sustainability – Macquarie University and David Brugman, Environmental Services Manager – Oxford Brookes University and falls under the Leadership and Governance stream. To find more presentations and resources from this Conference, search for EAUCConf16.
This interactive panel discussion considered how the UN's Sustainable Development Goals (SDGs) can provide a framework to help align your institution's strategies, goals and activities with broader sustainability goals at the national and international level.
The SDGs are 17 internationally agreed-to goals that provide a common platform for building partnerships and deliver innovative solutions and transformative change to realise sustainability. Understanding and leveraging these goals can strengthen the impact of higher education on supporting global sustainable development.
It's easier than you think to align and deliver on SDGs!