Downloads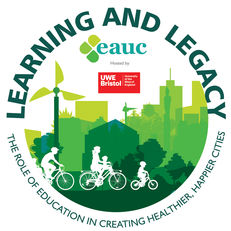 This Exchange presentation is from the "Learning and Legacy: The Role of Education in Creating Healthier and Happier Cities" EAUC Annual Conference 2016, presented by John Thompson, CDCDP - Advanced Power Technology Ltd and falls under the Estates and Operations Conference stream. To find more presentations and resources from this Conference, search for EAUCConf16.
Data centres are morphing into smaller, higher density facilities. Micro data centres are increasing location options, releasing space within the estate and reducing carbon emissions and running costs. By consolidating services and introducing energy saving practises within the power hungry computer room infrastructure, energy use on DC facilities can be halved making a significant reduction to the whole estate carbon footprint.
In this Exchange delegates looked at how prefabricated and engineered as a system solutions enable flexibility of design to allow a greater choice of locations and upgrade strategies for the protection of IT services.