Display Energy Certificate (DEC) - March 2016 and July 2015 Member Responses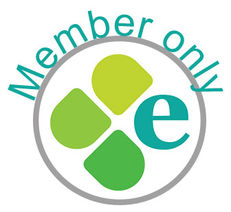 Renewal

In March 2016 Conor Edwards, Director of Finance and Estates, Winstanley College emailed the North West Region network to ask,

"Could anyone recommend a supplier to undertake the DEC annual certificate work please? We currently use AA projects however they have not been in touch to update yet this year so I wondered if there are other good value suppliers out there we could consider as an alternative?"

DEC and AR Charges

In July 2015 Pam Brandwood, Energy Manager, Edge Hill University, emailed the North West Region network saying,

"As a follow on from our meeting and sharing information on suppliers I'm looking to go a benchmark exercise on the cost of DECs and ARs.

My last payment earlier this year was for 32 repeat DECs @ £70 each and 6 new DECs with ARs @ £135. VAT was not applicable.
Is anyone prepared to say what they are/have paid as a comparison?
If you think these are good rates I'd be happy to give you my consultants details.

I'm happy to collate and disseminate if you are interested."

EAUC Member Responses

Members can download the responses to both of these requests. You will need your EAUC log in to access this resource.