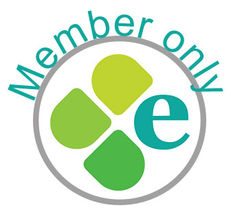 We're often asked for advice on how to create a sustainable event as we run many successful workshops and sessions, including our Annual Conference. Based on your requests, we've created a new insight guide which is offered free to EAUC Members to help you to create and manage your own sustainable events.
You will need to be logged in to download the guide below. This insight guide offers guidance on various key elements of event planning including: venue selection, catering, waste, transport, supplier and delegate engagement and carbon offsetting with direct application to the EAUC's 2012 Conference.
Whatever the event, be it an internal team meeting, a meeting with your suppliers, or a large conference run by your events team, there is an opportunity to make small, yet often important, changes in the best interest of our environment and to illustrate your commitment to sustainability. The smallest changes are vital in achieving a large scale difference.
Not an EAUC Member?
Non-EAUC Members can purchase this guide for £5 plus VAT. You will receive a copy of the guide once payment has been received. Purchase below or find out more about the benefits of EAUC Membership.