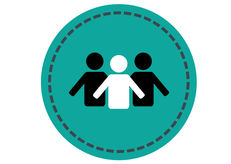 Many sustainability teams recognise the value in engaging with Human Resources teams, with common values and areas of activity such as supporting staff and student wellbeing. A strong culture for sustainability at your institution can be introduced to new employees through HR practices such as onboarding. There is also an important opportunity to formalise responsibility for sustainability through its inclusion in job descriptions or other methods.
Click on the link in the Downloads section to access the HR Department Sustainability Engagement Guide.
Click each link in the Tags section above to find more resources relating to this topic.
If you are looking for further support with engaging your HR Department such as sustainability training, facilitated meetings or workshops then get in touch with the EAUC-Scotland Team. Or if you have any other departments that you would be interested in exploring then we would like to hear from you!
You can find other professional departments to engage with here.