Downloads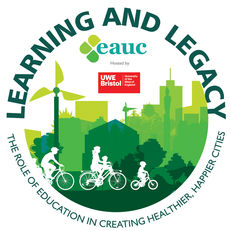 This workshop presentation is from the "Learning and Legacy: The Role of Education in Creating Healthier and Happier Cities" EAUC Annual Conference 2016, presented by Sam Bailey, Vice President Welfare - University of Southampton Students' Union and falls under the Partnership and Engagement stream. To find more presentations and resources from this Conference, search for EAUCConf16.
'Live My City' extends Southampton's award-winning student-staff partnership model to the community, empowering students to embrace and engage with their university town, in particular through a local living map. By partnering with external stakeholders, this student-led collaborative project benefits not only the city's students, but its local businesses and communities.
This transferable model will empower delegates to encourage and enable students and staff to live locally as sustainable citizens in their community. In this workshop, ideas about collaboration and lateral thinking to extend the reach and benefits of advocating sustainable behaviour in a city-wide context were discussed.