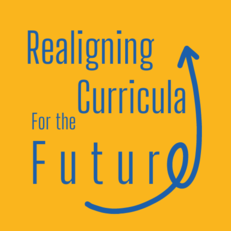 The event took place on 25th November 2022 to bring together people from the fields of Philosophy and Theology and discuss how they can and already do integrate sustainability into their subjects.
Philip Tonner presented about his teaching experiences in the philosophy module "Heritage, Citizenship, and Sustainability", where he connects sustainability with important philosophical concepts.
Kathrin Mobius presented some research and module examples around sustainability in theology, which is followed by a short discussion on how to integrate sustainability in existing modules, and the ways of thinking that are important for both theology and sustainability.
You can watch the recording below. We have also created a summary and next steps guide that you can find under Downloads on the left, together with Kathrin's slides.
Unfortunately, Philip Tonner's slides are not available for sharing, but you can have a look at them in the recording.
Videos