Downloads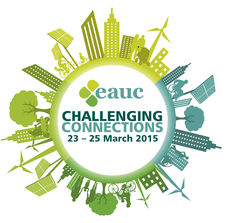 This workshop presentation is from the "Challenging Connections" EAUC Annual Conference 2015, presented by Mahesh Pradhan, Gitile Naituli and Fengting Li from UNEP, Multimedia University Nairobi and Tongi University, China and falls under the Partnership and Engagement Conference Stream.
In the lead up to the Rio+20 Summit, UNEP launched the Global Universities Partnership on Environment and Sustainability (GUPES), which currently involves over 520 Universities primarily from developing regions, and closely aligned to the Higher Education Sustainability Initiative (HESI). This session will focus on sharing knowledge, experiences and partnerships from Africa and Asia, drawing on the Mainstreaming Environment and Sustainability in African Universities (MESA) partnership as well as the Asia Pacific Regional Universities Consortium on Environment for Sustainable Development (RUC-AP), coordinated by Tongji University in Shanghai, China. Specific educational resources in support of the Global Action Programme on Education for Sustainable Development focusing on Climate Change, Ecosystems Management, and Disasters Risk Reduction will be presented during this session, drawing on the knowledgebase of United Nations Environment Programme.
To find more presentations and resources from this Conference, search for EAUCConf15.