Home
»
All Resources
» Six Years of SDGs - a report by Dr. Alexander Dill, Basel Institute of Commons and Economics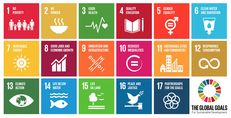 Dr. Alexander Dill from Basel Institute of Commons and Economics prepared an insightful report to the SDG Accord based on the experience and participation in the SDGs process.
It includes a global survey on social goods, the World Social Capital Monitor in 50 languages and today 129 countries available here.

Unfortunately there is few information on the SDGs e.g. on their costs, on opportunities to apply for funding, on the measurement of the SDGs and as well on the stakeholders influencing the process, so this resource aims to offer some background information on the Global SDGs process that may not be available to find elsewhere. Be inspired!
The full report is available in the downloads section.