Downloads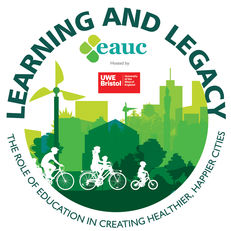 This workshop presentation is from the "Learning and Legacy: The Role of Education in Creating Healthier and Happier Cities" EAUC Annual Conference 2016, presented by Karl Letten, Environmental & Sustainability Officer - De Montfort University and Ian Murdey, Project Manager - Go Travel Solutions (formerly Transport Co-ordinator - De Montfort University) and falls under the Estates and Operations Conference stream. To find more presentations and resources from this Conference, search for EAUCConf16.
So, you've written a travel plan, installed some cycle shelters, improved your showers and your car share database is on-line; how do you continue to boldly go and how might that affect your future targets.
This session provided an opportunity for attendees to discuss and debate the potential pathways for future development of an existing and established travel plan. Participants at the session evaluated the pros and cons of target setting, and appropriate initiatives, based upon scope 3 emissions versus modal shift.