Links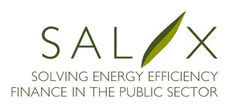 This report demonstrates that Government loan funding is ensuring that public sector energy-efficiency projects which otherwise would not have sufficient capital to progress are able to go ahead. This funding is delivered by Government funded organisation, Salix Finance, as interest-free loans, and the projects it enables are vital for reducing energy consumption and meeting national energy-efficiency targets. The financial savings that these projects contribute to the public sector help to protect front line services and reduce the burden on the public purse. They create energy efficient public places for people, such as libraries, leisure centres, schools, universities, student accommodation and hospitals that are fit for this century.
The research, undertaken by University College London, fills the gap in the understanding of the extent to which funding programmes, managed by Salix Finance, are enabling projects which would otherwise not be implemented due to upfront capital barriers, including street lighting, boiler replacements and combined heat and power installations.
The study finds that there is strong evidence to suggest that projects funded would not have gone ahead without the loan funding being available. Public sector organisations were also asked to consider whether they would use Salix funding for future projects and how they would utilise the funds. The results found that the majority of Salix loans will lead to energy-efficiency projects and subsequent savings, which could not progress without the finance being available.
To date, Salix estimates that its interest-free loans have delivered over £375m, with predicted lifetime financial savings of over £1.4 billion and 7.4m tonnes of carbon savings from projects funded.
Teresa Graham, Chair of Salix, says, "Salix commissioned this research as it was vital that we understand the need for this investment in public sector organisations to enable energy-efficiency projects to happen."
Annie Shepperd, Chief Executive of Salix, says, "The success of the Salix interest-free loan model allows the funding to be re-invested in further projects. The appetite for the funding indicates that loans, not grants, are the way forward for Government investment in energy-efficiency projects."