Downloads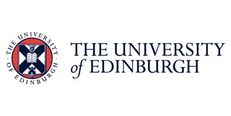 This was a Business School group consultancy project for MSc Carbon Finance and MSc Carbon Management students
The main research question this study seeks to answer is:
"What climate change adaptation solutions exemplify best practice for UoE
as it seeks to enhance the resilience of its traditional buildings?"
This report presents a qualitative analysis of a range of climate change adaptation case studies, with the aim of proposing a range of 'best practice' adaptation solutions to make traditional buildings at the University of Edinburgh (UoE) 'climate ready'.
Based on discussions with the client, the Department for Social Responsibility and Sustainability (SRS) at UoE, the report includes a summary of climate change and adaptation, and the related risks and impacts, with regards traditional buildings at UoE.
This document was compiled as part of the Climate Change Adaptation Project. Find more information about the project here.