SORTED Guide to Sustainability in Further Education – Part 1 - Sustainability in FE - What is Sustainability - Sustainable Development Goals – 1.3 A guide to key drivers in FE - Scotland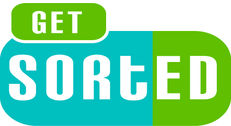 Scotland
The Climate Change (Scotland) Act 2009 set ambitious carbon reduction targets, with Part 4 of the Act placing Duties on Public Bodies, and identifying Colleges as having:
"a key role to play in addressing climate change. They have much to contribute to understanding of climate change and sustainable development through their primary role as educators, skills trainers and researchers. This extends to their role as the focus of many local communities, positioning them to influence and lead on wider community and social initiatives." Public Bodies Climate Change Duties: putting them into practice – Guidance required by Part 4 of the Climate Change (Scotland) Act pp27.
All FE institutions have signed up to the Universities and Colleges Climate Commitment for Scotland (UCCCfS). The UCCCfS is a public declaration that the institution acknowledges the Scottish Government targets to reduce carbon emissions (80% by 2050) and will address the challenges of climate change and reduce their carbon footprints. Institutions initially produced five-year plans. These will be superseded with mandatory reporting required from 2015/16 by the Scottish Government under Climate Change (Scotland) Act, Part 4.
Learning for Sustainability Scotland is Scotland's UN recognised Regional Centre of Expertise on Education for Sustainable Development. It was formed by parties involved with the UN Decade for Education for Sustainable Development (ESD) to keep the momentum of the Decade going strong in Scotland.
The Scottish Funding Council supports sustainability and carbon reduction in its Outcome Agreement Guidance. One of the SFC's strategic aims is "to secure, well-managed and financially and environmentally sustainable colleges" with the related Outcome Agreement Priorities for the Academic Year 2015/16 as:
Colleges contribute to the delivery of Climate Change (Scotland) Act 2009 targets for significantly reduced greenhouse gas emissions
College regions comply with the terms of the Financial Memorandum (FM) with SFC. Key requirements of the FM include:
colleges meet the principles of good governance set out in the Scottish Code of FE Governance
college regions' governing bodies have clear ownership of institutional sustainability
College regions explore and exploit opportunities to improve efficiency and effectiveness through collaborations and shared services.
The EAUC supports its members with a number of Scotland specific Topic Support Networks (TSNs). These include:
Energy Management
Sustainable Construction
Travel and Transport
Waste Management
Sustainable Procurement
Sustainable ICT
Community Engagement
Education for Sustainable Development in Further Education
Education for Sustainable Development in Higher Education
More information on these can be found here.
If you are based in Scotland, and wish to find out more about how other colleges are embedding sustainability, go to your EAUC Scotland office webpage or call 0131 474 0000.