SORTED Guide to Sustainability in Further Education – Part 6 - Partnerships and engagement – Getting started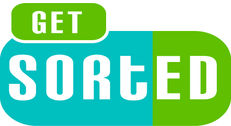 Senior level commitment
Stakeholder engagement and interface, whilst highly beneficial, does take human resources to achieve. In an ideal world the action taken around community and business engagement will be part of a whole organisational commitment towards sustainable development. As such it will be integrated with the overall vision, strategy, action planning, resourcing and governance that exist around this.
Identify key stakeholders
There are a very wide range of individuals and groups who need to be included in any effective stakeholder consultation process. They will have a wide range of differing roles, levels of interest or viewpoints on the process as a whole and on the role of a provider in the community.
Your approach to the different types of stakeholders may differ, depending on a number of factors. Some could be defined as "close range" stakeholders who have a direct and active participation with you and your organisation already or who may be interested in increasing their level of involvement. Others may be "wider" stakeholders, with more peripheral or occasional involvement with you and your organisation.
Having thought this through, it can be useful to identify all key local (and regional) stakeholders and document this in a diagram or table to show the nature of the relationship with a commentary on strengths and weaknesses. It is also important to identify named individuals at this early stage wherever possible. This approach will help to accelerate networking and active participation by the provider and its stakeholders.
Have clear objectives for your engagement
Identify shared objectives with stakeholders to understand how all parties benefit from engagement.
Employer engagement
Employer engagement can be seen as an important part of the wider stakeholder engagement process. Providers can benefit from having a wide range of interactions with local or regional employers. Providers can be a source of new employees for the businesses, can provide training or other courses to employer staff, and can host lecturers from local companies. They can also be a recipient of voluntary or charitable exchanges with local employers. For these kinds of reasons it is very important that providers maximise the level of engagement they achieve with employers and become their partner of choice.
Local and Regional Networks
It is vital to be involved in wider, more strategic networks, partnerships and initiatives to both assert your own influence and to better understand what is happening at the local and regional level. Examples of these include:
The Local Enterprise Partnership (LEP) a key stakeholder that providers could become involved with. LEPs help determine local economic priorities and lead economic growth and job creation within the local area.
Become involved in relevant planning decisions at the local level. For example, a provider can provide feedback on Local Development Framework documents (The Local Development Framework (LDF) is a non-statutory term used to describe a folder of documents, which includes all the local planning authority's local development documents) as well as related sustainability appraisals as part of the public consultation process.
Help to shape other plans e.g. the Local Transport Plan – this can benefit learners as well as residents in the local community.
Make more sustainable use of your facilities
Offering facilities for sharing with outside groups is an immediate and successful way of promoting community relations. This ensures resources are well-utilised. If the building has to be open for evening classes, why not fully utilise the space, offering the hall for sports activities, the canteen space for local community meeting space, and the library facilities for other interested groups.
Summer schools or summer courses can be very popular. Offering access to appropriate courses for local residents can provide wide benefit to locals and to provider staff and learners alike.
Building a portfolio of joint ventures between learners, staff and residents can add to the overall level of approval of the FE provider by its neighbours. It also creates a hub of activity, making the college an active member of the community.
Promote volunteering
Promoting volunteering is a direct and visible way in which providers can make an active contribution locally. There are a great number of ways in which learners or staff can be volunteers, and each provider can have different opportunities depending on the local situation.
There are a number of effective measures that you can take to kick start volunteering activity amongst staff and students in your organisation:
Having links with a range of local organisations in a wide range of areas can help potential volunteers identify an activity that most appeals. These areas could range from environmental projects, disability, mentoring, arts or design, etc.
Have volunteering days that everyone in the organisation must take within a year.
Enable learners to act as mentors to younger learners in local Saturday schools for example.
Get involved local conservation projects for learners, for example with learning difficulties. Look for opportunities with The Conservation Volunteers or your local Wildlife Trust.
Monitor and review
A Community Impact Assessment can quantify the economic and social value of a provider, in its role as an employer, purchaser of goods and services, a provider of learning and skills services to individuals and employers, and a local strategic partner. It will also provide a qualitative assessment of the provider's economic and social role considering stakeholder views of its activities and any relevant benchmarks. The Assessment will identify opportunities to increase the provider's impacts and issues which could inform future strategy.
Seek support
Join the EAUC Scotland Community Engagement Topic Support Network.