Buildings and Structures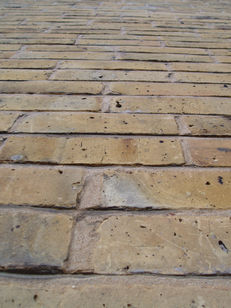 Encouraging biodiversity onto your campus does not necessarily require acres of green space. Although buildings occupy significant areas of most campuses, there are many opportunities for biodiversity to flourish. Some college and university buildings provide nest sites for scarce or unusual birds, for example, peregrine falcons at the University of Westminster and oystercatchers and common gulls at the University of Aberdeen. Some birds such as swifts, swallows and house martins depend almost exclusively on buildings for nest sites. Bats use buildings for roosting and breeding sites, and butterflies often use them for hibernation in their shelter.
Room can be made for biodiversity through considerate building design and management as well as through incorporating biodiversity features within existing buildings and structures. Protecting and enhancing biodiversity in the built environment is supported by The UK Green Building Council (UKGBC) who established a Biodiversity Task Group back in 2008. Support is also provided through the Building Research Establishment through BREEAM (BRE Environmental Assessment Method), which provides guidance and advice during the design and construction of buildings.
Safeguarding and enhancing biodiversity
Artificial shelters and breeding sites