Grow It, Eat It, Live It! Sustainability and Culture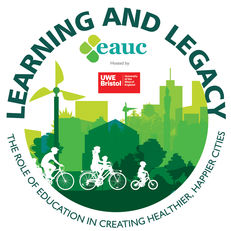 This workshop presentation is from the "Learning and Legacy: The Role of Education in Creating Healthier and Happier Cities" EAUC Annual Conference 2016, presented by Jonathan Mills, Carbon, Environment & Sustainability Manager – Lancaster University; Joe Bourne, Innovation and Development Manager - Lancaster University Students Union and Severine Monvoisin, Community Garden Coordinator - Edinburgh College and falls under the Estates and Operations Conference stream. To find more presentations and resources from this Conference, search for EAUCConf16.
The Green Gown Award winning project at Lancaster University focussing on healthy and sustainable food is all about collaboration and partnership across the campus and the wider region. Within this session, delegates explored how these partnerships were established and how they can be replicated across other HE and FE institutions across the UK. Delegates gained an insight into the individual value of multi-stakeholder partnerships within food projects and were encouraged to apply this methodology to their local environment. All institutions are different but have opportunities to capitalise on individuality to create local and national impact.
The session also featured Severine Monvoisin from Edinburgh College, talking about how partnership working was at the core of the Green Gown Award winning Edinburgh Community Gardens and Orchards project.