Downloads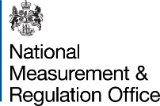 Following the workshop on the regulations held at the University of Birmingham on 4th June 2015 a copy of the presentation by Chris Smith, NMRO, has been placed on the AUE Website under Technical Documents / District Heating. Further guidance should be placed here in the coming weeks.
See the slide headed "Scope 2 " that impacts on student accommodation; apartments are within the scope of the Regulations if they have:-
Cooking facilities
Sanitary facilities
Used as living space
However, it appears if there are shared facilities, (e.g. cooking and/or sanitary) as with many student flats then they are outside the scope of the regulations.