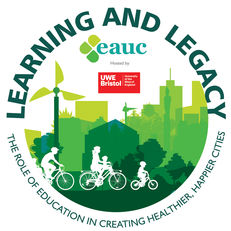 This workshop presentation is from the "Learning and Legacy: The Role of Education in Creating Healthier and Happier Cities" EAUC Annual Conference 2016, presented by Severine Monvoisin, Community Garden Coordinator - Edinburgh College and falls under the Partnership and Engagement stream. To find more presentations and resources from this Conference, search for EAUCConf16.
Taking time to consult with the various stakeholders, both internal and external to the institution, was one of the key factors of the success of the EC Community Garden & Orchards project which won the Student Engagement category at the 2015 Green Gown Awards.
In this session, the EC Community Garden & Orchards Coordinator shared the different consultation scenarios encountered within the project since its development and gave tips and ideas on how consultation time can help to develop a sustainable project.
The session showed participants what can be done, gave attendees opportunities to reflect on their own practice and provided new inspiration for future consultations.