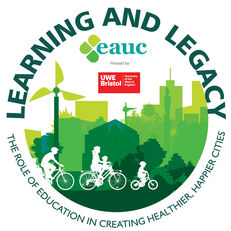 This workshop presentation is from the "Learning and Legacy: The Role of Education in Creating Healthier and Happier Cities" EAUC Annual Conference 2016, presented by Stephen Connor, Development and Sustainability Manager - APUC with Liz Cooper, Research and Policy Manager, Social Responsibility and Sustainability - University of Edinburgh; Professor Jacqueline Glass, Director, Action Programme for Responsible Sourcing, Associate Dean - Loughborough University and Ian Jarvey, Deputy Head of Procurement - University of Manchester and falls under the Partnership and Engagement stream. To find more presentations and resources from this Conference, search for EAUCConf16.
The Procurement Workshop Session featured a panel of academic, sustainability and procurement professionals from within the sector.
Each member of the panel gave a brief introduction to their area of interest covering topics such as Ethical Procurement, Supply Chain, Effective Collaboration and Embedding Sustainability before having a wider discussion around some of the key issues surrounding sustainable procurement.
Delegates discussed topical issues such as Modern Slavery and Fair Work and got practical tips on to how embed sustainable procurement and make the business case for it.