Sustainable ICT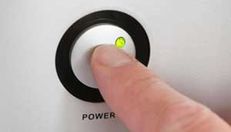 Information and Communications Technology (ICT) plays a critical, central part of daily life. Technology continues to advance rapidly and increasingly the ICT community and those who use ICT are working to ensure progress is focussed on serving individuals, institutions and broader society in an efficient and sustainable manner.
If you would like to connect with other EAUC members interested in sustainable ICT, join the EAUC's Green ICT Community of Practice. This group is for EAUC members only. Find out more.
EAUC-Scotland's Sustainable ICT Topic Support Network (TSN) is open to all, providing an opportunity for those working in or with the further and higher education sector to share ideas and questions and to get together to hear from particular speakers or discuss topics of interest. Find out more about the TSNs here.