Travel & Transport TSN and ACT Travelwise Meeting - December 2018 - Resources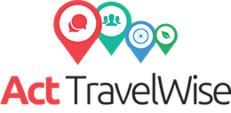 On 12th December 2018, the Travel & Transport Topic Support Network and ACT Travelwise group met to discuss:
Smart Parking with Liftshare – Merry Scott (ACT Travelwise Convenor)
New Cycling Infrastructure Products & Services - David Wray(Grease Monkey Cycles)
Smarter Choices Smarter Places (SCSP) Funding - Graham McQueen (Paths for All)
Reallocating existing resources through partnership working : The "Unicycles" pool bikes example from the University of Edinburgh and Cycling Scotland – Emma Crowther (UoE), Valentin Jeanjean (Cycling Scotland)
E-Bike Discussion
Update from ACT Travelwise board – Don Kent (ACT Travelwise)
Please find the minutes report and copies of presentations and resources from the event available to download from this page. Please note there is a list of all resources at the start of the minutes.
You can find out more about our Travel and Transport Topic Support Network and past meetings here.