WRAP - Preventing waste in the hospitality and food service sector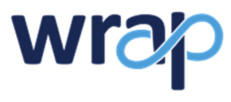 Environmental health practitioners (EHPs) can access free advice on how to help hospitality and food service businesses tackle food waste by watching these four screencasts produced by WRAP.
Featuring WRAP experts, the screencasts will enable EHPs to provide businesses with advice on saving money by reducing waste and also signpost them to relevant guidance. The screencast series will:
give an overview of waste in the hospitality and food service (HaFS) sector;
identify food waste prevention opportunities within a business;
provide advice to help businesses prevent food waste and realise the associated cost savings; and
introduce WRAP's business support including tools and guidance available under WRAP's Hospitality and Food Service Agreement.
Screencast 1: Introduction
Screencast 2: Food waste - the savings potential
Sreencast 3: Good practice
Screencast 4: Putting it into practice