Downloads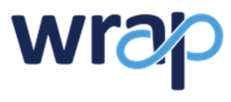 Good menu planning can be a great way of preventing food waste within your organisation and to help put profits on the bottom line.
WRAP, in partnership with Hospitality and Food Service Agreement signatories and supporters, has developed tools and guidance to help with menu planning.
Menu planning webcast - a rolling Powerpoint presentation with audio. The contents include approaches to reviewing Stock Keeping Units, Dynamic Menu Modelling and more practical tips.
Presentation material – a ready-to-use downloadable presentation, for you to run your own session on menu planning. Includes speaker notes.