SORTED Guide to Sustainability in Further Education – Part 3 - Teaching, learning and curriculum – 3.6 Prioritise and offer support to staff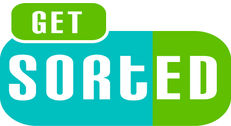 To enable sustainability to be embedded into subject areas, staff need to know it is an institutional priority, and be allocated time to make this happen – to learn about what this means for their areas, and create a response.
Providing staff with CPD time, planning time and shared-learning space are all great ways of supporting staff to effectively embed sustainability. A valuable resource is the space to share experiences and learning with colleagues – what worked, what challenges they have, an opportunity to work together to enhance how they successfully include sustainability into their teaching. Action-learning sets can offer good support here, as staff members share their experiences, offer support, and reflect on outcomes together.