SORTED Guide to Sustainability in Further Education – Part 3 - Teaching, learning and curriculum – 3.4 Getting Started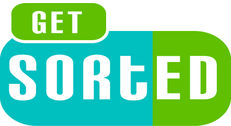 The recommendations below ensure that:
the learner gets the most value, in terms of developing their understanding of sustainability, acquiring sustainability competences, and being able to make present and future choices based on this understanding and skills acquired;
there is an institutional approach to embedding sustainability, which will have a greater opportunity of success.
Senior level commitment and strategy
Senior level commitment to embedding sustainability into teaching, learning and curriculum is essential. This is necessary to ensure that it is a recognised priority within the organisation, which will then ensure that the necessary resources are allocated to facilitate the process. For the same reason, ESD needs to be included in the strategic plans with key performance indicators identified.
Staff CPD
Ensure staff have a common understanding of what sustainability is. How many staff believe it is just about climate change and recycling? Do not assume that everyone has a full understanding of the breadth of sustainability, and how it is relevant to their curriculum area. Not educating staff, and assisting them with understanding how it is relevant to their subject area is a huge barrier to embedding ESD.
Ten steps for teaching staff to get started
Here's a ten step summary to embedding sustainability into your curriculum area adapted from the Embedding Sustainability in the Curriculum Guide.
Examples gathered in LSIS Embedding Sustainability into Teaching, Learning and the Curriculum in the learning and skills sector, Section
The Personal, Learning and Thinking Skills (PLTS) framework is a group of six skills originally identified by the Qualifications and Curriculum Authority (QCA) as skills that, together with the functional skills of English, mathematics and ICT, are essential to success in learning, life and work. The six PLTS are:
Independent enquiry
Creative thinking
Reflective learning
Teamwork
Effective participation
Self-management.
These are a basis to any sustainability education, and yet are also recognised as key skills for students. Educating for Sustainability, done well, will enhance both the short-term objectives (grades and employability) for students along with long-term goals (greater skills for enhancing life and career progression and contribution to creating a sustainable society).