SORTED Guide to Sustainability in Further Education – Part 2 - Leadership and Governance – 2.1 Leadership and governance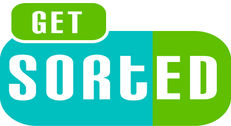 What's in this section?
Introduction to the topic area
Organisational value of embedding sustainability in this area
Wider benefits of embedding sustainability in this area
A strategic commitment at all levels within a college is a fundamental prerequisite if the institution is to be successful in taking forward sustainability. All research on the implementation of sustainability tells the same story: the commitment of the leaders within the organisation is critical, as is encouraging and supporting staff at all levels to be leaders.
For the purposes of this guide, leadership is seen as the process of influencing the thinking and behaviour of others and is essential in building the competence and confidence of everyone in an organisation to deliver sustainable development. Management is seen as implementing and embedding processes and practices to achieve an organisation's vision and mission.
Effective leadership and management of sustainable development are necessary at all levels. Gaining internal commitment at the senior level is crucial to embedding sustainable development within an organisation. This section is aimed at leaders and managers of organisations within the FE system, as well as others who have an interest and a role in helping embed sustainable development into the organisation, for example head of curriculum, sustainable development champion, or buildings manager.
Leaders exist at all levels within education from chief executives/principals through to teachers and lecturers. In every sector, leaders have a vital role to play supporting the transition to sustainable development and global citizenship by:
guiding organisations' strategic planning
ensuring the delivery of high quality teaching and learning
managing estates and major capital programmes
leading the organisations' interactions with external partners and stakeholders.
An effective management structure, established from the outset, and that has true commitment from the senior level will be more successful in achieving whole organisational approaches to embedding sustainable development.
Effective leadership is crucial in creating opportunities for action and innovation at other levels.
It sends a strong message to any sustainability-focused business in the area that your organisation would be good to partner with due to an alignment of values.
High visibility of commitment and leadership to sustainable development will stimulate activity in the local community, including having some influence on local businesses.
Staff development opportunities
Strategic development – include sustainability in the strategy, with a clear vision for what this means. Ensure SMART targets (Specific, Measurable, Achievable, Realistic and Time Bound) back this up, with a commitment to ensure the resources are available for these to be met.