SORTED Guide to Sustainability in Further Education – Part 2 - Leadership and Governance – 2.2 Staff engagement & HR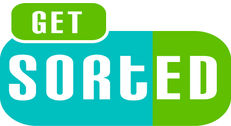 What's in this section?
Introduction to the topic area
Organisational value of embedding sustainability in this area
Wider benefits of embedding sustainability in this area
In order to effectively embed sustainability in any aspect of an organisation, staff need to have an understanding of what needs to be done, they need to 'buy-in' to why it should be done, and they need support to make it happen. Staff development is a vital component of a whole organisational approach to embedding sustainability.
Mobilising the potential contained within the staff base is vital for successfully implementing college policies. Staff motivation will result in quicker implementation, and hence results – be it with regard to improved quality of learning, or making operational savings on campus.
Ensuring staff are knowledgeable will empower them to maximise the potential of embedding sustainability, including working with partners and the community.
Empowering staff with the knowledge and skills to embed sustainability will have a knock-on impact on the local community as knowledge is shared, spreading a greater culture of sustainability awareness.
Understand the learning and continuing professional development needs of the staff in your organisation.
Organise workshops or training sessions for staff to acquire a common understanding of what sustainability means.
Induction sessions for new staff to ensure that everyone is aware of sustainability, and what it means to your organisation.
Research undertaken by LSIS in 2013 revealed that teaching staff in FE are very aware of the importance of sustainability issues, and would welcome being supported to embed sustainability into their curriculum areas. The key element of support is being given time to research topic areas, and prepare new teaching materials.
One common barrier to embedding sustainability that staff have cited in FE is a lack of knowledge and/or confidence that they know enough. Working towards sustainability is one of life's messy problems, the answers aren't yet clear. Whilst staff need a certain level of understanding of core elements of the concepts of sustainability, they also need some freedom to give it a go, to learn with their students, accepting that this is a continually developing area. This needs to be included and recognised in staff personal development plans, with teaching staff given encouragement to try out different approaches to their teaching practice. Using supportive processes such as Co-operative Inquiry can help with this.
Explore opportunities to accredit, recognise, or celebrate achievement.