Downloads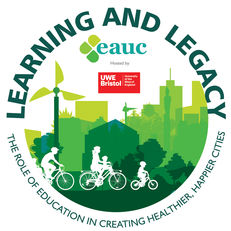 This Exchange presentation is from the "Learning and Legacy: The Role of Education in Creating Healthier and Happier Cities" EAUC Annual Conference 2016, presented by Will Jenkins, Consultant - Carbon Credentials Energy Services and John Taylor, Associate Director, Energy Performance - Carbon Credentials Energy Services and falls under the Estates and Operations Conference stream. To find more presentations and resources from this Conference, search for EAUCConf16.
What is current best practice when it comes to designing, delivering and reporting on carbon performance in the education sector, and how can you learn from this?
This Exchange was an interactive discussion on delivering CMPs. Informed by case studies from the work Carbon Credentials has done with EAUC members, this Exchange Session provided guidance on techniques and tools that attendees can utilise at their institution.
The session had a special focus on how leading organisations are getting value out of granular sustainability data though insightful analytics and action-oriented reporting.