Planting Schemes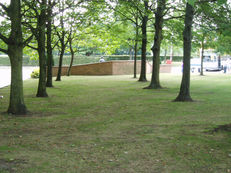 Consider food, water, shelter and breeding places for wildlife
Simple, single flowers provide easily accessible sources of pollen and nectar. Double flowers don't.
A variety of species with a range of flowering times will ensure continuity of plant food sources for insects.
Good sources of pollen and nectar can be provided by both native and non-native plants in formal areas.
Trees and shrubs that keep their fruit and berries into the winter, such as crab apple or hawthorn, will provide valuable food sources for birds and small mammals.
Diversify structure
Aim to create a mosaic of habitats using a variety of plants, trees and shrubs of different heights and flowering patterns. This will provide for as many animal, bird and insect species as possible throughout the year.
Create corridors for wildlife when planting, by joining up semi-natural habitats.
Use artificial habitats. See: 'Buildings and Structures'.
Simulate natural habitats equivalent to woodland and flower-rich grasslands when designing or changing planting schemes.
Reduce intrusive lighting. Although lighting is essential for security in some areas, it can also cause disturbance to nocturnal animals. Use downward focussed and low spillage lighting with light sensitive switching mechanisms. Turn off unnecessary lights.
Create a compost heap. This will allow you to recycle your green waste produced from grounds maintenance and also create a good wildlife habitat. Compost heaps are an excellent food and shelter source for invertebrates. They also provide shelter for amphibians, reptiles and some mammals.