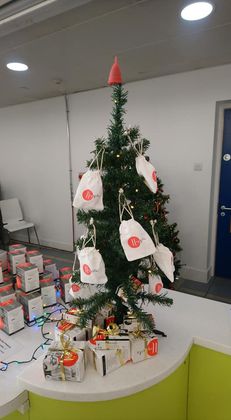 The Scottish Government was the first Government in the world to make free sanitary products available to all pupils and students.
The £5 million scheme, which launched in Autumn 2018, aims to fight period poverty – free sanitary products are available to pupils, students and learners at schools, colleges and universities across Scotland.
EAUC-Scotland have held three meetings over the first year or so of the scheme to enable representatives from across FHE institutions to discuss how to best implement and develop the scheme, considering procurement, engagement campaigns, and operational needs.
The meetings were requested by our members, open to anyone from a Scottish university or college and the organisations who support them, and very well attended both in person and virtually. The scheme links to sustainability in terms of wellbeing, but also in terms of waste, procurement, campus access and other overlapping areas.
Please find the notes from all three these meetings, a collection of communication resources, and presentations from the Best Practice Meeting held to share successes so far in October 2019, available to download from this page.
Any questions or requests for resources regarding the scheme should be directed to the relevant contact from Colleges Scotland or Universities Scotland:
Frances Harrower (frances.harrower@collegesscotland.ac.uk)
Dan Wedgwood (dan@universities-scotland.ac.uk)