SORTED Guide to Sustainability in Further Education – Part 6 - Partnerships and engagement – 6.2 Partnerships & Engagement: procurement and supplier engagement – Useful links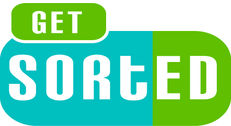 Buying a Better World: sustainable public procurement by Forum for the Future
Review into integrating sustainable procurement in the public sector.
EAUC Fair Trade Community of Practice
For EAUC members to connect with other members interested in fair trade.
EAUC Scotland Sustainable Procurement Topic Support Network
Open to all, providing an opportunity for those working in or with the FHE sector to share ideas and questions and to get together to hear from particular speakers or discuss topics of interest.
Sustainable Procurement – Scotland
Information on the Procurement Reform Act (Scotland) 2014 and Sustainable Procurement.
EAUC Sustainable Procurement Project
Three-year project (2005-2008) to provide support to universities and colleges wanting to integrate sustainability into their procurement practice.
Market Transformation Programme's Quick Wins List
Provides minimum procurement specifications for a wide range of products (compiled in 2007).