SORTED Guide to Sustainability in Further Education – Part 5 - Estates and Operations – 5.3 Estates and Operations: resource efficiency and waste – Useful links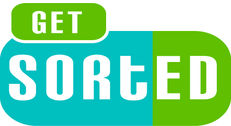 Guide for the FHE sector on waste management, with downloadable templates which can be used to manage waste streams.
Government guidance to classify different types of waste
Guide to help identify and correctly code waste.
Business Wales: efficiency, waste and pollution prevention
Business Wales has a well-resourced website.
Prevention is better than cure: The role of waste prevention in moving to a more resource efficient economy
UK Government publication (2013).
Waste Strategy for England 2007
The government's 2007 waste strategy.
Provides recycling and waste management news and information for industry, local authorities and the third sector.
Facility to encourage reuse of furniture and equipment.
Wybone designs, manufactures and delivers street furniture including litter bins, recycling bins, grit bins, clinical waste bins and much more.
EAUC Insight Guide to the WEEE Regulations which came into effect on 1st July 2007.
EAUC Scotland Topic Support Network: Waste Management
This TSN focuses on the waste management and disposal practices within institutions. The group looks to share good practice, discuss new relevant legislation and ensure waste is handled in such a way that it does not harm the environment - whether this be through the minimisation of waste produced or reducing the overall amount the ends in land fill.