Creating New Woodlands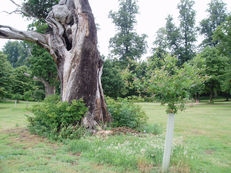 Choosing the Location
Never plant trees on any site with existing biodiversity value such as species rich grassland, wetland or heath. Also consider the archaeological and historical value of the site.
Avoid interfering with other campus management objectives. You should check that:
The woodland will not interfere with buildings or services such as pipelines or overhead wires;
There are no plans to develop the land for buildings or access routes;
Your institution can make a commitment to ensuring the land is protected from any development in future plans.
Connect and extend existing woodland. This will create a mixed age structure, encourage existing woodland species to expand into the new areas and generally increase the biodiversity value of the woodland.