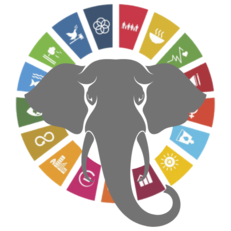 Our EAUC-Scotland Conference 2019, entitled the Elephants in the Room, included several breakout sessions. This page contains the resources from the workshop on Sustainable Food.
The workshop was delivered by:
Helen Harwatt, Farmed Animal Law and Policy Fellow, Harvard University
Alexandra Hepple, Sustainability Officer, Kings College London
Amy Munro-Faure, Living Lab Coordinator, University of Cambridge
You can find all other resources from the 2019 EAUC-Scotland Conference here.