The SDG Accord – Webinars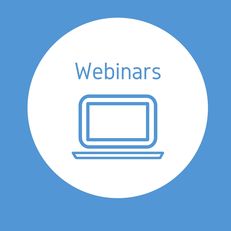 This page features some of the webinars run to support signatories of the SDG Accord. If you have any suggestions for other webinars or would like to host one - please let us know.
Global Goals Week 2019 series: 'A Cup of Tea and an SDG':
SDG 17 Partnerships for the Goals - Ali Watson tells us about the Third Generation Project initiated by the St Andrew's University. Her presentation is followed by Scott Strachan telling us about the Vertically Integrated Project (VIP) at Strathclyde University, Strathclyde's Global Student – Using Vertically Integrated Projects to make a difference through 'useful learning'.

SDG 16 Peace, Justice and Strong Institutions - Part 2 - Amanda Thompson, from Nottingham Trent University tells us about #NBSDiscover, a project by Nottingham Business School.

SDG 16 Peace, Justice and Strong Institutions - Part 1 - John McTaggart talks about the #PassingPositivity project at Ayrshire College. A real life example of suicide prevention by involving students with sports, literally leveling the playing field and giving them a sense of belonging and community.
SDG 13 Climate Action - First we hear from Rebecca Petford introducing the EAUC Adaptation Guide, with Neil Smith from Bournemouth University giving some further insights into the guide. The second case study is from Zoe Robinson and Huw Evans from Keele University on how they've approached declaring a Climate Emergency.
SDG 12 Responsible Consumption and Production - In this module Maria Kirrane, from University College Cork talks about how they Gained top spot on THE Impact rankings globally. After Maria, we hear from Ashley Shelbrooke from HEPA on responsible procurement.

SDG 11 Sustainable Cities & Communities - This webinar covers two projects, Victoria Tait from Anglia Ruskin University together with a student Claire White, speaks about their Orchard Project with a local school. Rachel Roberts from Cardiff Metropolitan University, tells us about her project 'Putting the Unity back into Com-Unity' and talks about the success of her Community Days at the University.
Global Goals Week 2018 series: 'A Cup of Tea and an SDG':
'SDG and a Cup of Tea' - Goal 7 - Affordable and Clean Energy
'SDG and a Cup of Tea' - Goal 10 - Reduced Inequalities
'SDG and a Cup of Tea' - Goal 11 - Sustainable Cities and Communities
'SDG and a Cup of Tea' - Goal 13 - Climate Action
'SDG and a Cup of Tea' - Goal 17 - Partnerships for the Goals
Webinar series:
Webinar 2 - Reporting and Mapping