SORTED Guide to Sustainability in Further Education – Part 6 - Partnerships and engagement – 6.1 Partnerships & Engagement: external stakeholder engagement and interface - Part 1 – Useful links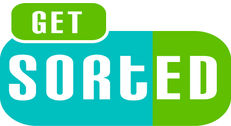 Future Leaders Survey 2006 and 2007
Seeing students views on sustainability – by Forum for the Future and UCAS (2006/7 and 2007/8)
Way to hold large-scale stakeholder events.
Project SIGMA: Stakeholder engagement
The stakeholder engagement tool provides organisations with ways of improving their stakeholder engagement practices.
Education for Sustainable Development and Global Citizenship: self-assessment toolkit for Work-Based Learning Providers
Written for the Welsh Assembly Government (2009).
Assessing the Impact of Volunteering
This report by Volunteering England and the Learning and Skills Council (LSC) provides a way to better understand the impact of volunteering in the further education sector, its benefits and barriers for learners and providers.
HEFCE, EAUC, Leeds Metropolitan University and Business in the Community worked together on an important sector benchmarking project between 2005 and 2006.

Whilst this report focuses on the HE sector, there are many lessons to be learnt for FE and monitoring and measuring your success is important for any organisation striving to be sustainable.
EAUC Scotland Community Engagement Topic Support Network
Open to all, providing an opportunity for those working in or with the FHE sector to share ideas and questions and to get together to hear from particular speakers or discuss topics of interest.