Edge Hill University - Wildflower Meadows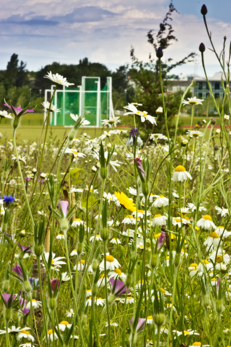 A mixed native wildflower meadow was planted to encourage a diverse range of flora and fauna. Mixed mass bulb planting provides a colourful display which blooms from spring through to summer. The wildflower meadow provides a thriving habitat for plants, insects and birds all year round, and during the flowering season it provides a rich source of nectar and pollen for insects, which is hugely important to the environment.
For more information email sustainability@edgehill.ac.uk.