Green Gown Awards – 2018 – Tomorrow's Employees - REVISED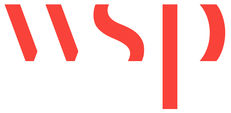 For a sustainable industry and economy we need students leaving universities and colleges with the necessary understanding and skill sets. Judged by leading industry sustainability executives, this category recognises institutions which are taking pioneering and innovative steps to ensure that their leavers are future-fit.
Judges will be looking for new approaches and initiatives taken by institutions, but will also be keen to see systemic and whole-institution approaches for example a Living Labs or when sustainability is embedded in course development, review and/or quality procedures etc. Applications might also include new approaches to academia/ industry linkage and understanding as well as how staff development is aligned to achieving this. Qualities and skills that will be considered include both academic abilities and personal attributes which are transferrable into the working environment and can be gained through the course of study or engagement in student life.
Strategic leadership and commitment will be expected as will reference to the UN Sustainable Development Goals and campus sustainability to frame and resource the development of learners ready and equipped to deliver a sustainable economy and society.
It must be evidenced that the initiative enhances the student's employability skills as well as resulting in beneficial social and environmental impacts.
This category replaces the former Employability category and the 2 year rule applies.
This category is an institutional award.
Proudly supported by WSP.