Construction and Renovation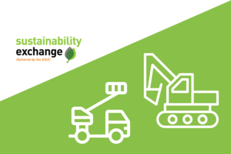 To achieve sustainable design, material selection, and construction are no different to those required to achieve any other aspect of good design. The process relies on an understanding of the potential environmental issues, to compliment and contextualise what is already known among these professional experts.
Sustainable construction has straightforward aims: to minimise waste on and off site; reuse materials and make use of those reused or recycled; avoid complex components that are difficult to recycle at end of life; and choose construction systems that can be delivered by local operatives by existing or new skill sets.
Design is a holistic process that seeks to create the best solution across a broad range of requirements, which includes social and economic sustainability as well as environmental responsibility. A good designer will always look first at exploiting the opportunities of the site and the client's brief to produce a building which, as far as possible, works passively to minimise energy and resource use. The next step is to incorporate technologies for minimising resource demand that are appropriate to the site, the building occupants' needs and their capacity to manage and operate them. Also, designing to enable future change of use, easy maintenance, and eventual disassembly and reuse will lengthen the lifespan of a building and minimise its overall impact.
EAUC-Scotland's Sustainable Construction Topic Support Network (TSN) is open to all, providing an opportunity for those working in or with the further and higher education sector to share ideas and questions and to get together to hear from particular speakers or discuss topics of interest.