SORTED Guide to Sustainability in Further Education – Part 3 - Teaching, learning and curriculum – 3.5 Challenging Thinking and Approach – Useful links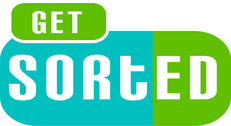 UN Sustainable Development Goals
Produced in 2015.
UNESCO (United Nations Educational, Scientific and Cultural Organization)
UNESCO (United Nations Educational, Scientific and Cultural Organization) was the lead agency for the UN Decade of Education for Sustainable Development (2005-2014).
The Future Fit Framework. An introductory guide to teaching and learning for sustainability in HE by Stephen Sterling for Plymouth University, the Centre for Sustainable Futures and the Higher Education Academy (whilst this is a framework produced for HE, a lot of the content is relevant to FE).
The Personal, Learning and Thinking Skills (PLTS) framework is a group of six skills originally identified by the Qualifications and Curriculum Authority (QCA) as skills that, together with the functional skills of English, mathematics and ICT, are essential to success in learning, life and work.
LSIS Embedding Sustainability in teaching learning and curriculum
Project report from research into the relevance of sustainability to education and training; identifying the specific skills and knowledge that teaching staff require to embed sustainability; and identifying barriers, challenges and solutions.
This toolkit has been designed to help develop understanding and skills with regard to relational or systems thinking. It can be used as a professional development course for teachers and individual units can be selected for classroom activities.
Re-thinking progress: The Circular Economy – an Ellen MacArthur Foundation video (3m48)
'Re-Thinking Progress' explores how through a change in perspective we can re-design the way our economy works - designing products that can be 'made to be made again' and powering the system with renewable energy. It questions whether with creativity and innovation we can build a restorative economy.
Blackpool and The Fylde ESD Document Repository
A collection of resources used by teaching staff at Blackpool and The Fylde College to embed sustainability in different curriculum areas.
Embedding SD in the curriculum
"How can I embed sustainable development into what I teach when I don't really understand what it means?" This LSC curriculum guide aims to help learning providers on this journey.
Creating the Conditions for Embedding Sustainable Development in the Curriculum
This LSC curriculum guide highlights ways in which you can create the conditions to allow sustainable development to be embedded in the curriculum by supporting your staff to make it happen.
Forum for the Future and UCAS (University and Colleges Admissions Service) invited students aged 21 and under, resident in the UK and applying to universities and colleges in 2006, to complete a survey. They asked them how they see themselves compared to their parents' generation, what they think will make them happy and what they expect from the future.
A New Economics Foundation Report illustrating how the UK is reliant on the rest of the world.
Active Citizenship: Learning resources for Sustainable Development
Learning resources for post-16 education from the QIA for key stage 4 citizenship.
Happy Planet: Learning resources for sustainable development and citizenship
Learning resources for post-16 education from the QIA to help the integration of citizenship into post-16 education and training.
National College for School Leadership
Three-year action plan for a whole school approach to implementing sustainable development (this provides a useful model as a starting point).
Professional Practice for Sustainable Development
A guide to developing cross-professional learning opportunities and tools.
Sustainable Development in Higher Education
Study into current practice and future developments. A report for the Higher Education Authority 2005.
Sustainable Development in the learning and skills sector
National baseline survey conducted in 2005 for the LSC and Learning and Skills Development Agency.
Information on engineering and a sustainable future.
The Government Review on the Economics of Climate Change (2006).
Land Based College National Consortium Sustainable Development learning pack
This pack from the Land Based Colleges National Consortium comes in 3 parts.
EAUC-Scotland Topic Support Network: Education for Sustainable Development
ESD for Further Education TSN run in association with the Learning for Sustainability Scotland Further Education Task Group.