England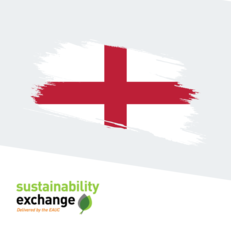 Thanks to funding from the Higher Education Funding Council for England (HEFCE), the Sustainability Exchange was born. This has lead to a wealth of information becoming stored on this site, for those working on FE and HE sustainability in England.
Despite the funded period ending, the EAUC is committed to continuing the Sustainability Exchange, maintaining its relevant to the sector and wider conversations and activities related to climate adaptation, resilience, and management.
These new and exciting relationships are designed to put sustainability at the forefront of tertiary education in England, with the necessary tools and inspiration. Across the English regions, the continue to promote sustainability in tertiary education.